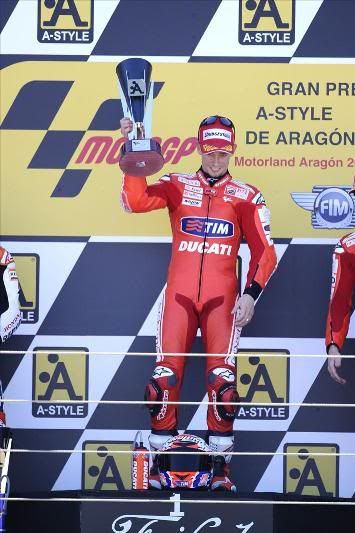 Casey Stoner will ride for HRC on next 2011 MotoGP season. Many people think that Livio Suppo is the reason why Stoner want to move to HRC. Stoner told to media that HRC was interested with Stoner from the beginning of his racing career. Stoner was started his career on 125cc with Honda RS125R on 2001.
Stoner denied that Livio Suppo give him a perfect package for his bike. At that time when Livio Suppo still with Ducati, Marco Melandri got more support from Suppo. Melandri was difficult to adapted Desmo.
"The reality is not like that. Suppo even closer to Marco Melandri while still on a Ducati. Because Melandri have a problem with motor adaptation. So Suppo work harder, and Melandri can adapt well, "explained Stoner.
It will be a good reunion for Stoner and Suppo. Let see how they work together again at 2011 MotoGP season.