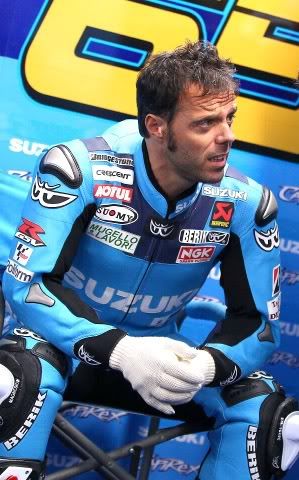 The Italian rider Loris Capirossi has has confirmed will race at Estoril this weekend after an injury in last few races. Capirossi was ruled out from Australian GP because a thigh strain and also out from Malaysian GP because a foot injury.
"It was disappointing to find out I had got some small fractures in my foot, but it won't stop me riding, because I was ok in Australia and it didn't cause me too many problems there – in fact it is easier to ride the bike than it is to walk!
"I have had some intensive treatment on the thigh muscle and that is also a lot better. I can't wait to get back on my bike and give the guys something back for all their patience and hard-work over the season, especially after the tough three-week tour we had on the other side of the world which gave us nothing but pain and bike damage.
"Suzuki and the team have always been good to me and I want to show them that I am here to do my best and compete with the best riders."